The construction of Wink Hotel Saigon Centre, a medium-rise urban hotel in Ho Chi Minh City, Vietnam, comprising 237 hotel rooms has been completed. The hotel opened its doors and welcomed its first guests on 25th March.
The hotel is part of the new Wink brand, which is rolling out a series of hotels across the country. Located in District 1's Dakao Ward, a hip and upcoming neighbourhood, the twelve-floor, 10,500 m2hotel has been designed as an extension of Vietnamese street life, bringing local flavour from the outside in.
Architecture Workshop (AW2), led by partner architects Reda Amalou and Stéphanie Ledoux, designed every element of this affordable lifestyle hotel, from the architectural concept through to interior design and furniture, as well as collaborating with the client to create the brand identity across its hotels.
The brand focuses on establishing a balance between design forwardness, financial return and construction feasibility while being a fashionable urban destination. AW²'s previous work in Vietnam (FV International Hospital, Four Seasons The Nam Hai and Six Senses Con Dao) with Indochina Capital, who created the development team, placed them in a strong position to respond to the client's brief requirements.
For the Wink brand, AW2 created a specific locally-inspired colour palette deployed throughout the hotel, from the bespoke sunshades on the façade down to the cushion fabrics. The bold and vibrant exterior design attracts attention from the outside, acting as a beacon for the wider neighbourhood.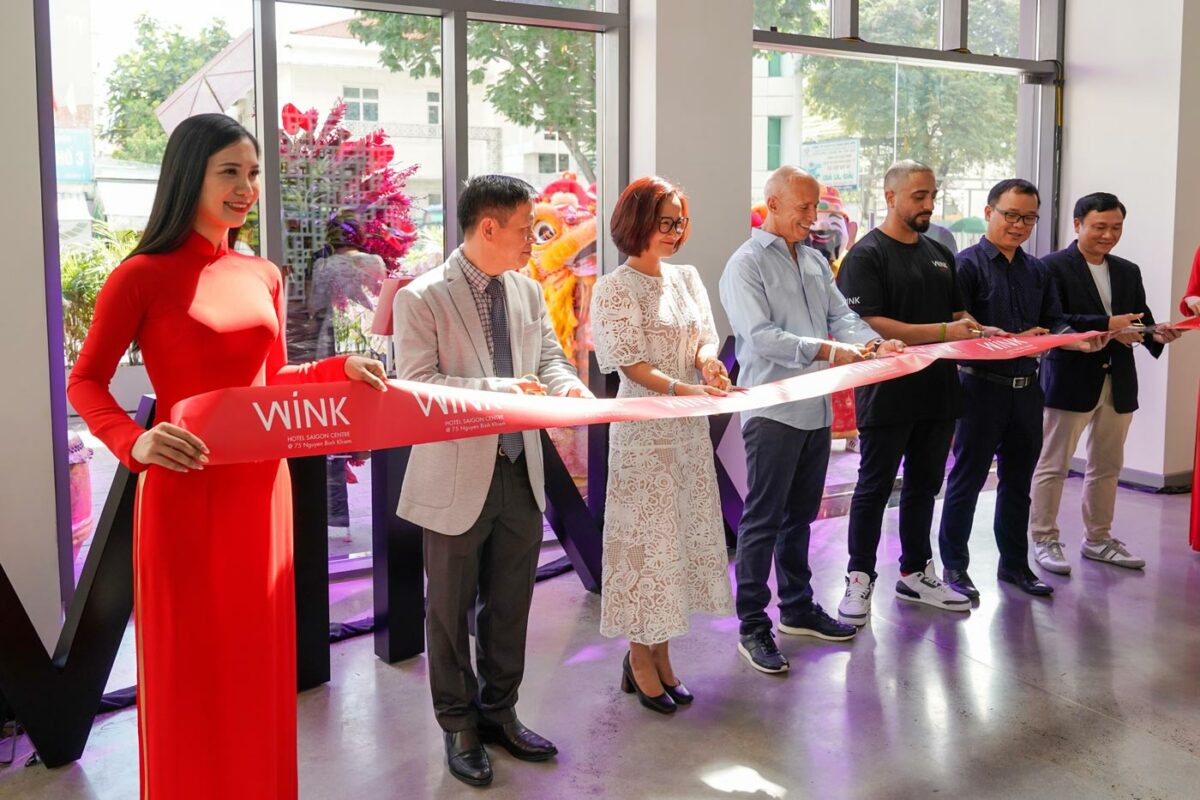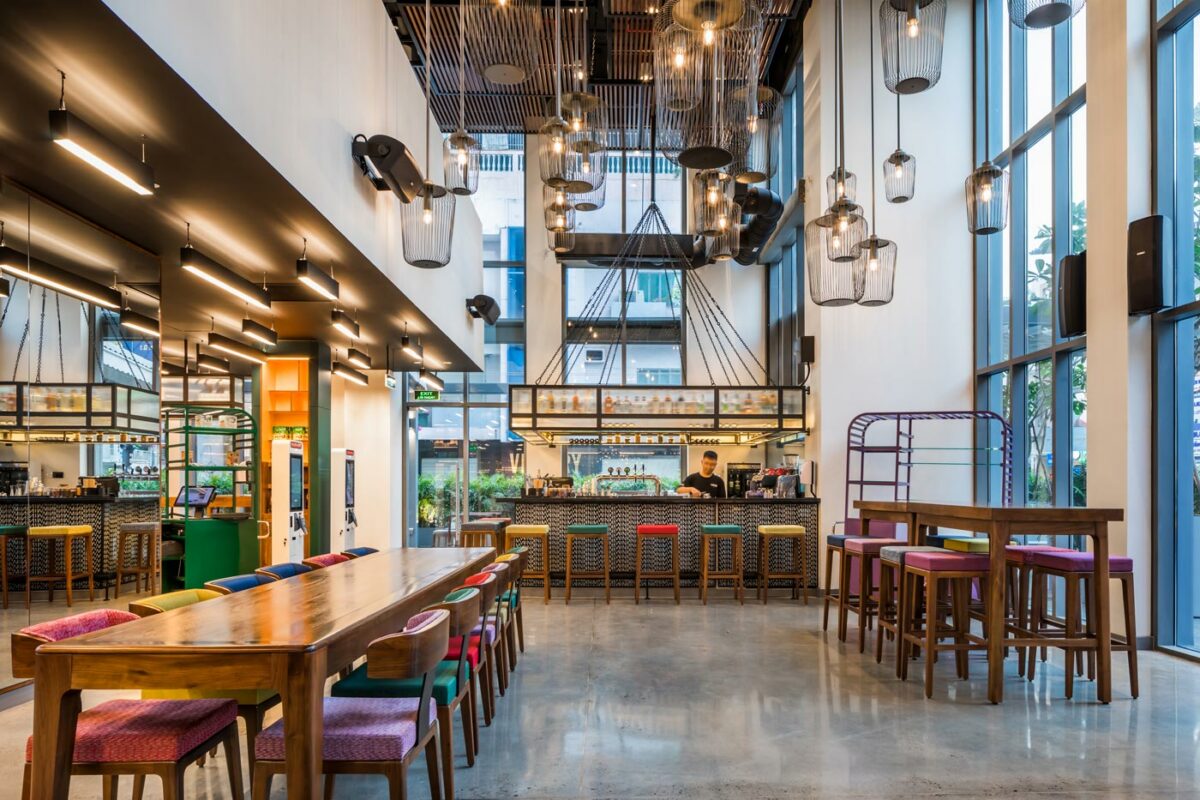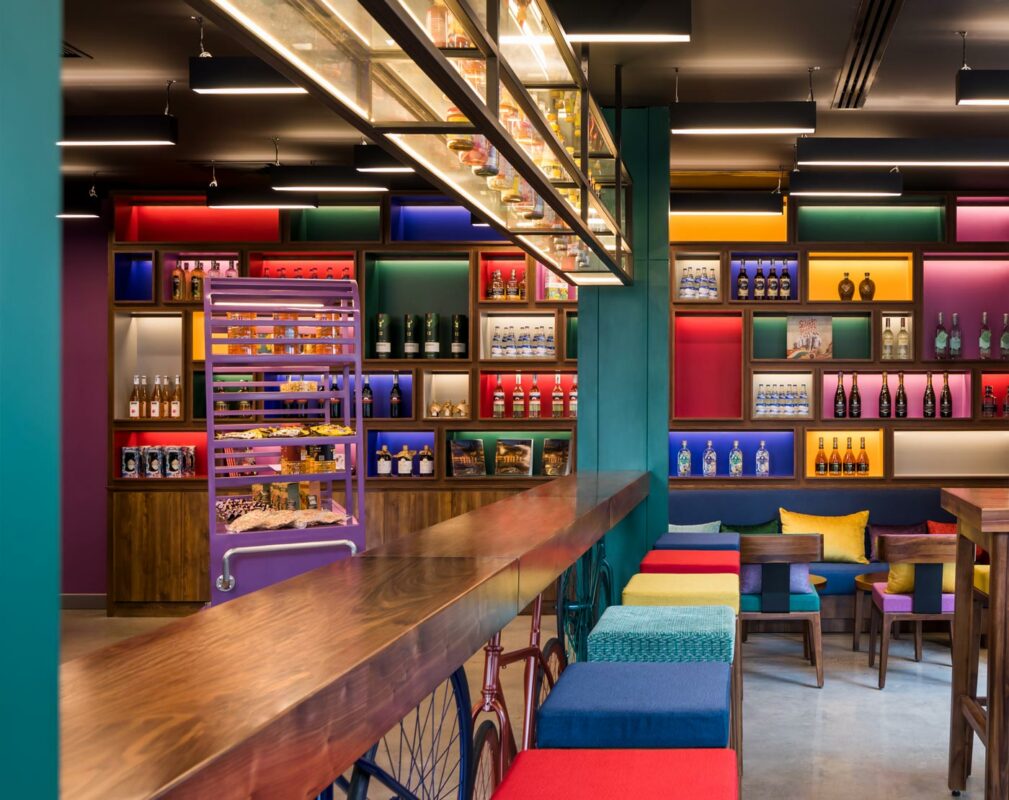 More info: click here